Pride Month is finally here to bring us into Gemini season with a festive bang. Here's the chance to celebrate yourselves, ourselves, all-selves with rampant joy and abandon while taking the time to remember what it took to get to this point.
Pride Month is the current form of what started as a remembrance of the riot that occurred on June 28th, 1969, known as the Stonewall Uprising.
The Stonewall Uprising occurred in our very own city of Manhattan. During a time of regular raids, the Stonewall Inn bar, which was run by mafia during the time, was a place of refuge for queer individuals. Runaways, drag queens, wealthy patrons hiding their sexuality found relative safety in this establishment that was poised as a private "bottle" bar.
On June 28th, a raid occurred, but this time patrons and neighbors were tired from the constant harassment and a full-blown riot ensued. Police and some prisoners were barricaded inside the bar, that was even attempted to be burned down, until firefighters and reinforcements got them out. Riots continued at Stonewall for several days afterwards.
This reaction to injustice is the first time queer individuals united under a common cause in a more radical way. The riots became the fire for future organizations to become more aggressive in demanding equality and respect.
A year after the riots, thousands of people marched shouting "Say it loud, gay is proud" in the "Christopher Street Liberation Day",  the first gay pride parade in America.
Later on, celebrating Pride was on the last Sunday of June, until it expanded its events to become a month-long celebration.
In 2016, President Barack Obama designated the area around Stonewall Inn where the riots took place as a national monument. All those under the LGBTQIA+ flag have those passionate, rebellious souls to thank for the freedom to express ourselves today.
Looking for Drinking options for Pride in NYC? 
Now that we know the revolutionary backing behind the month, you can celebrate it by exerting that right to be served alcohol as a queer individual. Or you can keep these in mind for future visits.
Stonewall Inn ( West Village / Manhattan )
Obviously first, there is the originator of the celebratory month. Stonewall Inn may be a bit crowded during this month but for sure, you'll have a good time at one of their many amazing scheduled events.
---
Pieces ( West Village / Manhattan )
Long-standing location with drag shows and amazing bartenders. Not much for feminine findings. However, I left a scarf here once and the bartender was really nice about holding onto it.
---
Boxers ( Flatiron / Manhattan )
Party sports bar with an outdoor area. Very "frat-house" but make it gay. They have gogo-dancers ( male and female ) and is a common place for out-of-staters to find a welcoming environment. Their flagship is located right near Flatiron.
---
Eagle Bar ( Chelsea / Manhattan )
Multi-level leather bar ( the only one left in NYC). Dark-room is not a joke. Be prepared for some chaos at times. It is a cash bar so come with funds to avoid the ATM fees. Cover charge at the door also applies now for those who have visited in the past.
---
Uncle Charlie's ( Midtown East / Manhattan )
A great go-to piano bar and lounge. Good for those who want to sip and relax to great music. Fun without having to move your limbs ecstatically.
---
4West Lounge ( Harlem / Manhattan )
A gay bar with great bites. New to the scene but quick to win the favor of the public. This place offers a reasonably priced menu along with high energy friendly staff and chill DJs.
---
C'mon Everybody ( Bedstuy / Brooklyn )
Late night party vibe with shows, techno nights and other fabulous events that all come with their own amazing poster design.
---
Good Judy ( Park Slope / Brooklyn )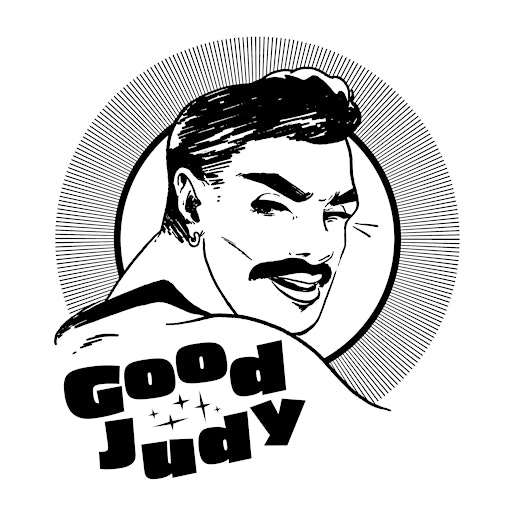 They've got a little of everything here. Great music, dancing, karaoke, drag race viewings and even a patio. All that and a mood that makes you feel like a good night is on its way.
---
Metropolitan ( Williamsburg / Brooklyn )
Long-standing late night messy place. Big dance floor area. Good for crying to strangers about how your love life is going.
---
House of Yes ( Bushwick / Brooklyn )

The list is incomplete without HOY. This queer dance venue keeps the good nights coming with Djs, aerial artists, themed nights – all while having one of the safest environments I've ever been to.
---
Icon Bar ( Astoria / Queens )
Divey outer with a lively inner. Lots of events are hosted here including their very own drag competition Pantheon.
---
Albatross ( Astoria / Queens )
Friendly, casual, and tons of fun. This is definitely your quintessential neighborhood bar. They have drag show viewings, affordable drinks and of course – karaoke.
---
Hombres Lounge ( Jackson Heights / Queens )

Cute, cozy, friendly vibe. Themed nights and karaoke are plentiful here. It's also described as the most "Manhattan-like" out of all the Queens bars.
---
Viva La Heights ( Jackson Heights / Queens )
Latin owned and with great music and vibes. Service is top notch. Dancing may become inevitable so let it take over.
Lesbian Bars
Henrietta Hudson ( West Village / Manhattan )
This lesbian bar is a good spot for our "baby gays". More lively, more messy with a big dance floor. They've also got live performances along with show viewings.
---
Cubbyhole ( West Village / Manhattan )
A well-known well-loved lesbian bar. This spot is better if you are looking for a slightly more put together audience. As in you make-out on the couches in the back versus on the dance floor. Tight space but good vibe. Bring cash in case the ATM runs out.
---
Ginger's Bar ( Park Slope / Brooklyn )
A lesbian friendly queer bar in Brooklyn. Great drinks with a large space, outdoor patio, and a pool table in the back. More cocktail/lounge vibe for having getting-to-know-you discussions versus party-hardy. Come with a group or a friend to enjoy the space with.
---
There are many other venues with different vibes so don't be afraid to google a new spot and try it out. Many bars are located near each other so chances are if you go to one, you can walk to another.
Patronize with love, be open to new experiences and remember to hydrate.
Cheers!
---
Note: It might have come to your notice that there are no bars listed for the Bronx. This is because I have literally no knowledge of the queer scene there, the neighborhoods, or of any bars through word of mouth. Therefore, I do not feel I have the authority to make any suggestions. If you know of any feel free to send them through!